About Custom 1 Cycle
We're an independent, custom motorcycle shop located in Selkirk, MB, just a short 20min drive North of Winnipeg. Showroom with custom built and pre-owned bikes, in stock and custom ordered parts, accessories, and apparel (including genuine Harley Davidson parts & accessories at market or below market prices), three service bays, rimless tire machine, and dyno. Check out our complete list of Services here.
Opening the doors in 2004 with the vision to provide honest, friendly, and innovative service to all riders we've built a solid reputation earning us loyal customers over the years. Owned and operated by Doug & Cheryl Youzwa; our son Jared helped us build the business before passing away in 2013. Devon Isaac, certified Harley Davidson mechanic, joined us in 2013 and has been an integral part of our continued success.
No brand discrimination – we don't care what you ride as long as you ride.
Custom One Cycle is a true customizing shop servicing all makes and models, metric and American, including Indian, BSA and the odd Triumph! They feature a full service shop, rimless tire machine (for those exotic rims!), fabrication services, custom builds, engine performance upgrades, Autopac repairs and anything else you can dream up! Due to popular demand over the years, Custom One Cycle has also expanded to carry an array of previously owned Harley Davidson's.
In addition to the service shop, Doug's dream was to be able to offer Canadian's the choice & ability to purchase a factory built custom bike that looked cool, was of a superior quality, and would be able to be driven on Canadian roads hassle free.
The first line of production bikes they decided to offer in their showroom were the 2004 Nasty Boys. Nasty Boy Motorcycles has been, and still remains today, one of Canada's premiere component and frame manufacturers located in Boulton, Ontario. Outsourcing to many of the top bike builders south of the Canadian border for many years, Nasty Boy Motorcycles was a shoo-in to break the trail for production bikes in Canada. Unfortunately after only one season, Nasty Boy Motorcycles ceased full production of their line of bikes. Today they remain to be a supplier of Custom One Cycle's for fenders, frames, and various other build related components.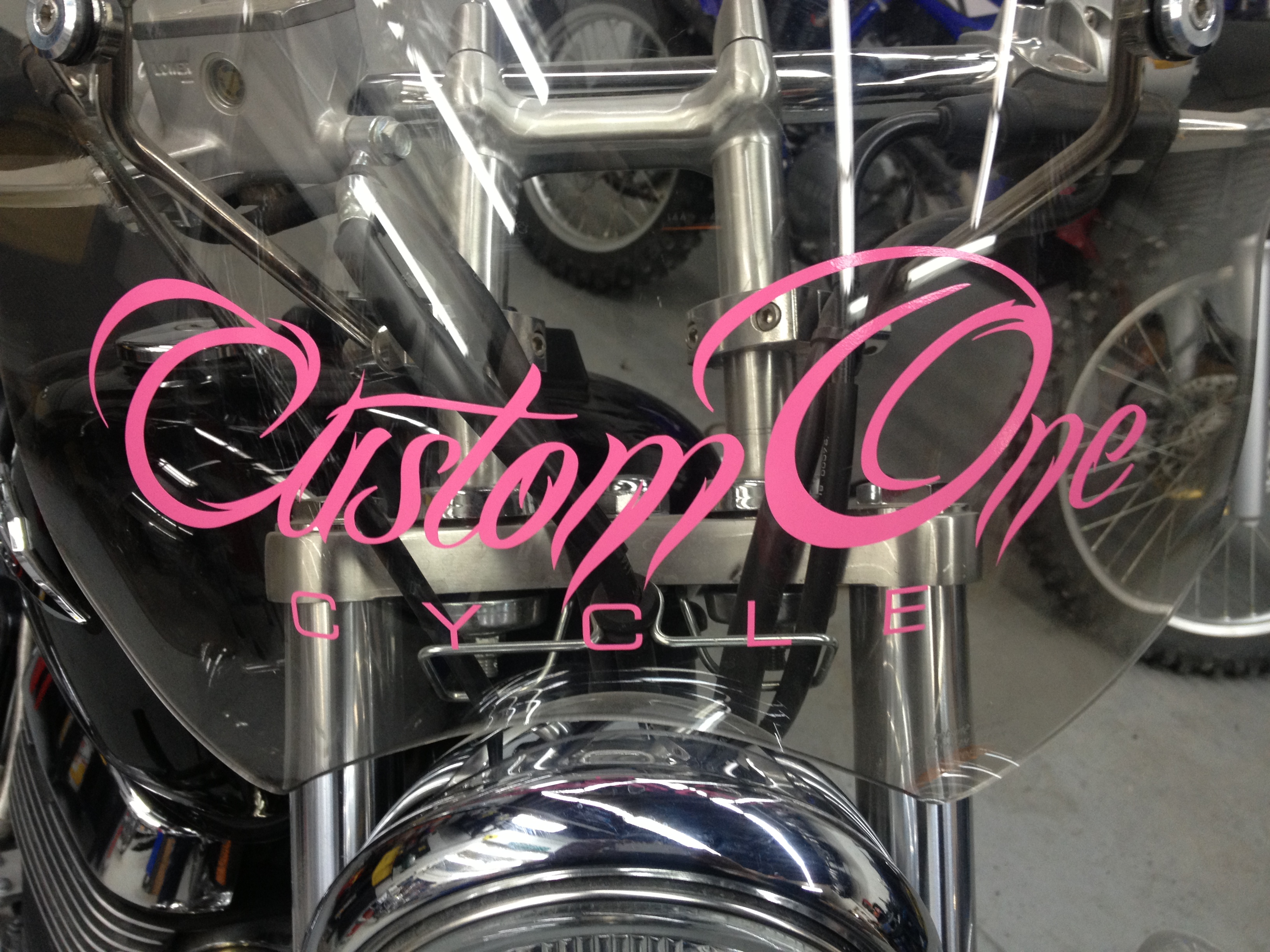 2005 seen the Canadian expansion of Titan Motorcycles of American for the first time ever. This was the next line they decided to bring into their showroom as Titan Motorcycles had been thriving in the United States, offering fully customized production bikes. Unfortunately their reach into Canada was short lived and in 2006 Titan Motorcycles of America ceased sales to the Canadian market.
This triggered their search yet again for a production bike that offered both quality for Canadian transportation standards and value for their customers. Finally, after much research, Doug's dream came true. Saxon Motorcycles. Based in Casa Grande, Arizona, Saxon Motorcycles is a quality oriented, well structured company with a proven focus on consumer satisfaction. Offering unparalleled products, Saxon Motorcycles was a sure choice. In the spring of 2007 Custom One Cycle was awarded exclusive Manitoba dealership rights for Saxon Motorcycles. Custom One Cycle is pleased to report the line is being received extremely well in both the Manitoban and Canada wide markets.
Over the last 4 years Custom One Cycle has steadily built up a large base of repeat customers from all over Manitoba and Canada and has continued to expand their services. Doug, Cheryl, and their family urge you to stop by their showroom & take a closer look at Saxon Motorcycles and all the other products and services they have come to offer. "The Coffee's always on!".